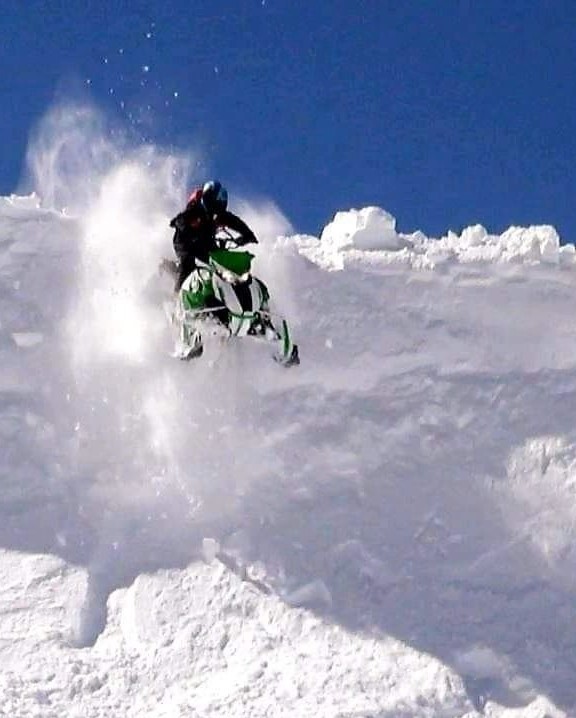 Head Guide, Owner SledNV Inc., Backcountry enthusiast.
Kyle's love for the Backcountry started when he was a young boy and his Father, David Wieben, would take him out hunting, hiking, and riding motorcycles.
He started skiing at 11 and quickly became hooked on winter recreation, at 16 his good friend, Joe Huskinson, invited him to go Backcountry snowmobiling and the rest is history a passion for snowmobiling was instantly born. He grew up riding in Idaho and quickly fell in love with the vast Nevada Backcountry. He started SledNV in 2018 as a way to help others gain access to the Nevada Backcountry and share his passion for snowmobiling. Kyle lives to ride the trees and technical terrain. Kyle's passion for the Backcountry has extended into the avalanche safety world, he's a Pro 1 certified instructor and has helped facilitate recreation classes in Elko as well as having a beacon checkpoint placed at Thomas campground in Lamoille canyon. With plans to continue his instructor training to be able to teach classes in Nevada he has no plans on slowing down his love for snow and avalanche safety.